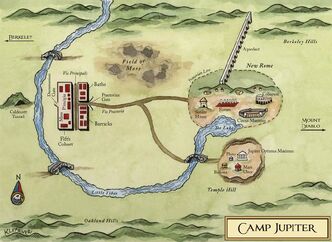 Welcome to the
Camp Jupiter Roleplay Wiki
. This Wiki is for all those whole would like to role play as a camper at
Camp Jupiter
. If you want to talk to us, you can contact the admin,
Killerclan72
, who doesn't seem to be around much, or me (
NattieFinn
).
This wiki is just getting off the ground (figuratively), and we need all the help we can get. If you are a user from any other Wiki community we would be happy for help, especially if you are a familiar with Rick Riordan's series, Heros of Oylmpus.
Principa means "headquarters" in Latin. It was also the name for the headquarters of any fortress run by the Roman Army (in Roman times).
Becoming a Camper
Edit
Please read the main page for details. You can copy and paste the list if you wish. Title your page the name of your character. If you could do it "Camper Name - Unclaimed" that would help a lot. (At the moment we are all unclaimed because we have no Admin/authority to claim us.) Add your page to the category "Campers". Also, please, add your username somewhere on the page so we know whose it is.
Wanted Pages
Edit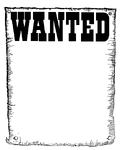 Here is a list of wanted pages. It is not definite (we want pages of all major and minor gods; we are just listing the most important ones).

Community content is available under
CC-BY-SA
unless otherwise noted.